Our practice accepts insurance from the following companies.

Delta Dental
Delta Dental Plans Association is a not-for-profit organization with some for-profit affiliates as member companies. Through its 39 independent member companies, it offers national dental coverage to our Santa Rosa dental patients - administering programs and reporting systems that provide employees and individuals with quality, cost-effective dental benefits and superior customer service.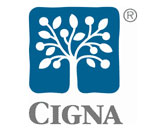 CIGNA
CIGNA offers a variety of dental plans and dental insurance to our Santa Rosa area patients, including CIGNA Dental Care (DHMO), CIGNA Dental PPO or CIGNA Traditional.

MetLife
MetLife offers our Santa Rosa area patients a range of competitively priced dental insurance benefits plans for companies of all sizes.
Relax with sedation dentistry
New and safe sedation dentistry with Santa Rosa area sedation dentist Dr. Michael Hamblin means you can have years of dental treatments done quickly while you're lightly sedated, with little or no discomfort. If you've been putting up with discomfort, hiding your smile, or delaying scheduling dental work because you're too busy, your life is about to change. Make a sedation dentistry consultation appointment today with Dr. Hamblin.
Friendly, caring staff
The friendly, caring staff of Family and Cosmetic Dentistry in the Santa Rosa, California area strive to make you feel comfortable and well-cared for at your dentist appointment. Michael Hamblin, D.D.S. is committed to serving you and your family's dental needs, year after year. Come and see what we have to offer in a professional setting where top-notch customer service still matters.
Comfortable dental hygiene treatment for oral health
For comfortable dental hygiene treatment in the Santa Rosa, California area, Dr. Michael Hamblin is known for having a gentle touch. The friendly team at Family and Cosmetic Dentistry provides teeth cleaning for a whiter smile.
Maintaining good dental hygiene is the foundation for healthy teeth and gums. We're committed to helping you have a lifetime of oral health.
Oral conscious sedation: turn many appointments into one
With oral conscious sedation, Santa Rosa area sedation dentist Michael Hamblin, D.D.S. is medically able to attend to your dental needs for a longer period of time. This means you can combine all or many of your dental appointments into one. If you are in need of extensive dental work or multiple treatments are necessary, oral sedation dentistry may be the most efficient and hassle-free option for you to consider.
Most insurance carriers accepted
We accept most insurance carriers. Please check with us prior to your appointment, but it's safe to say we likely accept the type of insurance you carry.
Santa Rosa area dentist Dr. Michael Hamblin and his knowledgeable staff can help answer any of your insurance questions. At Family and Cosmetic Dentistry we aim to maximize your insurance benefits and make any remaining balance easily affordable.