Our practice accepts insurance from the following companies.

Delta Dental
Delta Dental Plans Association is a not-for-profit organization with some for-profit affiliates as member companies. Through its 39 independent member companies, it offers national dental coverage to our patients - administering programs and reporting systems that provide employees and individuals with quality, cost-effective dental benefits and superior customer service.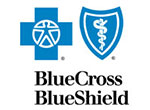 Blue Cross Blue Shield
Blue Cross and Blue Shield companies nationwide provide healthcare benefits to our dental patients as well as across the country and around the world. With access to the care you need and when you need it - Blue Cross and Blue Shield policy holders can have peace of mind when at home or traveling abroad.

Aetna
Aetna is a national leader of health and related benefits offering dental insurance to our patients, as well as health insurance, pharmacy, and life insurance products for individuals, medicare insurance and disability.

MetLife
MetLife offers our patients a range of competitively priced dental insurance benefits plans for companies of all sizes.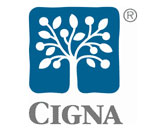 CIGNA
CIGNA offers a variety of dental plans and dental insurance to our patients, including CIGNA Dental Care (DHMO), CIGNA Dental PPO or CIGNA Traditional.
Comfortable, clear Invisalign® braces
Flushing area Invisalign® dentist David Shorez, D.D.S. is happy to provide your new clear braces. At Flushing Dental Care, we want you to have the straight teeth and beautiful smile you desire.
We're happy to assess your needs create your individual treatment plan for braces. You may be able to have your new Invisalign® aligners sooner than you think!
Personalized teeth whitening options
Let highly regarded Flushing area teeth whitening dentist Dr. Shorez help you reclaim your smile with the best professional tooth whitening methods for you. At Flushing Dental Care, our aim is to provide you with natural looking teeth so you can be proud of your smile.
It doesn't matter if your teeth are lightly stained from drinking coffee or tea, or if your tooth enamel is discolored. We'll provide you with a whiter, brighter smile.
Quality, individualized care
You're unique, and you deserve quality, individualized care. Dr. David Shorez believes your dental experience should blend the best of the personal and the professional. At Flushing Dental Care in the Flushing, Michigan area, we take the time to get to know you and understand your dental needs. Dr. Shorez and his staff are dedicated to providing you with top-quality dental care designed exclusively for you.
Most insurance carriers accepted
We accept most insurance carriers. Please check with us prior to your appointment, but it's safe to say we likely accept the type of insurance you carry.
Flushing area dentist Dr. David Shorez and his knowledgeable staff can help answer any of your insurance questions. At Flushing Dental Care we aim to maximize your insurance benefits and make any remaining balance easily affordable.
Mercury-free tooth-colored fillings
If you're looking for a more pleasing, silver-free smile, you'll want Flushing area dentist Dr. David Shorez to replace your amalgam fillings with natural-looking composite fillings. Tooth-colored fillings are thought to be safer and more attractive than older silver amalgam fillings. Dr. Shorez will precisely match your new tooth-colored composite fillings with the natural color of your teeth, providing you with virtually invisible fillings.