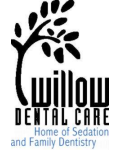 Joe Moore
★★★★★I had a fear of dentists until Willow made me feel so comfortable and hooked me up with some extras free to keep my bill low. As someone who does not have dental coverage cost was a factor they went above and beyond and never have a met such great staff. Thanks again guys i appreciate great work as a business owner myself take it from me you guys are the BEST period.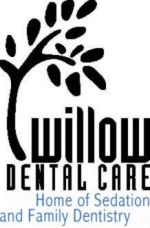 Shannyn Marie
Awesome job today! I'd have to say this was definitely the BEST dental experience I've had in all my 37yrs Makes me almost look forward t my next visit.. ALMOST haha And will DEFINITELY refer anyone seeking a dentist
THANK YOU! DR and Staff Willow Dental Care Chilliwack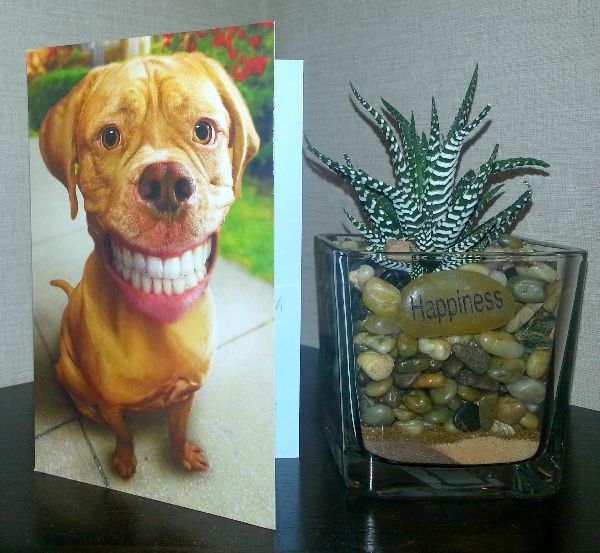 The Yellowley-Wiens Clan
You know how to put a smile on someone's face. Thank you so very much for being so amazing! All of you are always so happy and welcoming and you always go that extra step for us!
A Jantz
My daughter had a number of cavities and had to experience her first fillings. She was nervous about it, but after her visit she came out of the office smiling and skipping. She said everyone here is so nice and that her filling didn't hurt one bit. Thanks Willow for making my daughter love the dentist!
August 16, 2012
Gregg V
Dr. Choi is fantastic! The whole team hsa been great. Answer questions satisfactorily, fast and efficient service. They tolerate grumpy patients!
August 16th, 2012
A. Sorrell
I came in for a "new smile" and I have recieved what I wanted. The staff and Dr. Koo have been so nice to reasure me that my 6 new veneers would look as good as they do. Now I'm wanting to get 2 more and take better care of my teeth. Not to mention I smile a lot more!
August 15, 2012
E. Speare
I love Willow Dental the staff are super friendly and they were really great with the kids explaining everything and making them comfortable. They did an excellent job on all our dental work!!
August 17th 2012
J. G. Mercer
Your office has been an amazing help with caring for my siblings tteth. We want to say thank you. Everything you have done has been a life change.
August 15th 2012
N Nixon
Everybody was very polite and efficient. The follow up was in keeping with the treatment.
G. McGrath
This is the best dentist (Dr. Choi) that has managed my pain. I have had no discomfort. I have always had trouble in freezing but not at this office.
August 15, 2012
B. Yeomans
I have been coming to Willow Dental for over 2 years and have always had very good service. The staff is friendly and helpful. The dentist, Dr. Brooks, was able to perform a tricky root canal that would normally have been referred to a specialist. He instilled confidence in his expertise, when was feeling apprehenisve.
August 15th, 2012
S. Karreman
I always look forward to coming for my cleaning and dental check-ups and work. The staff are friendly and kind and caring. The atmosphere is relaxed and quiet. No complaints and have recommended already to ttwo peole and they werw also happy. It's nice to have a TV and the rooms are very private. I really like the hygenists. Thank you so much!
August 15, 2012
L. Hill
Excellent care, hygenists were awesome with the kids and myself always checking to see if we were okay. Very imformative and we will return.
August 17th, 2012
MJ Belanger
I really would like to thank this office for all their kindness and professionalism. My husband is a baby when it comes to the dentist and he has been raving about this place and how relaxed they made him feel. I myself am a very bad gagger and just had the best cleaning of my life. Very relaxing.
Thanks Dr Choi.
MJ. Belanger Aug 15 2012Aug 15 2012
B. Turney
My visit went very well. I don't like going to the dentist from bad past experiences but this one went very well . Very nice and courteous staff. I will be back!!
Thanks Dr Choi!
B Turney
Aug 15 2012
S. Crawford
I thoroughly recommend consious sedation for any long dental procedures. It really does seem like your're only there for a few minutes.
B. Schmautz
Ever since before I was a grown up, I always dreaded the dentist and still do! I found out it was time to have my wisdom teeth taken out - my worst nightmare comes true. I was horrified when I was told I was having this procedure done and my grandma had told me I would be fine along with the wonderful people who work here. By taking the conscious sedation pill I felt relaxed, mellow, and was not my panicky nervous self. I don't really remember much so I recommend this to anyone who's afraid of the dentist. Everyone here is super great and makes you feel very comfortable here. thanks Dr Brooks.
R. Maccormack
I have received and continue to receive excellent service and care from Willow Dental Care.
K. Tisdale
I like the friendly staff and the reminders. I just really like Willow Dental Care, it was an excellent choice for my family dental clinic.
A. Oostenbaink
Very quick service, never had to wait. Dentist explains clearly want he is doing.
A. Provost
Dr Brooks and team at Willow Dental Care were fantastic. My 3 yr old had a wonderful experience. Great with kids and beautiful faciltiy.
B. Piper
I am very happy with the service I have received at Willow Dental Chilliwack. I have a fear of dentists stemming from bad treatment as a child. I have been treated with respect, and kindness. It is a very professional surgery.
L Millham
Veerpal was very friendly and gental with the cleaning. Dr Wan was very friendly and took the time to explain everything to me she was doing or going to do.
A. Peick
Best Dentist I have ever been to. Extremely caring and thorough. Will recommend to ALL.
H. Thibonteau
The staff at Willow Dental were all very friendly and kind. I am a high fear patient, but they were very understandinganf mde the normally traumatic experience better than usual.
August 15th, 2012
T. Richardson
I started coming here when I had to get my wisdom teeth out. Willow Dental Care took what could have been a traumatic experience and made it quite a decent experience. I've enjoyed every visit- the staff is always friendly and knowledgeable.
N. Bibbent
I had a good experience. Professional staff. Will come back again.
M Allaby
Everything is awesome.
H. Miller
The staff at Willow Dental Care Chilliwack are always friendly and helpful. All issues are discussed with me and they are very good at working around my families busy schedule. Happy with all of my interactions with Willow Dental.
C. Seabrook.
Excellent dentistry and all done in a professional manner. Also I appreciate the caring, friendly staff.
G. Cepuran
I have had major fear with dental appointments. Not only have the injections been painful. I have had uncontrollable shaking for every dental visit. The patience and taking time has been an incredible help to control that. The freezing was bearable.
Your comfort is our first concern
Here at Willow Dental Care Chilliwack is BC's Sedation Home, your comfort is our number one priority. We will do our utmost to put you at ease and keep you feeling relaxed and secure. Under the experienced leadership of Dr. Pierre Vigneault, our dedicated team of professionals is at your service to explain your treatment thoroughly and answer any questions you may have.
Friendly, caring staff
The friendly, caring staff of Willow Dental Care Chilliwack is BC's Sedation Home in the Chilliwack, British Columbia area strive to make you feel comfortable and well-cared for at your dentist appointment. Pierre Vigneault, D.M.D. is committed to serving you and your family's dental needs, year after year. Come and see what we have to offer in a professional setting where top-notch customer service still matters.
Friendly, caring family dentistry
Friendly, caring family dentistry in the Chilliwack, British Columbia area is available at Willow Dental Care Chilliwack is BC's Sedation Home. Our team strives to make you and your family feel comfortable during your appointment. Pierre Vigneault, D.M.D. wants to help you and your family maintain your oral health now and for years to come. You'll love visiting our comfortable setting where personalized customer service still matters.